About El Paname
Cocktails – Tapas – Shisha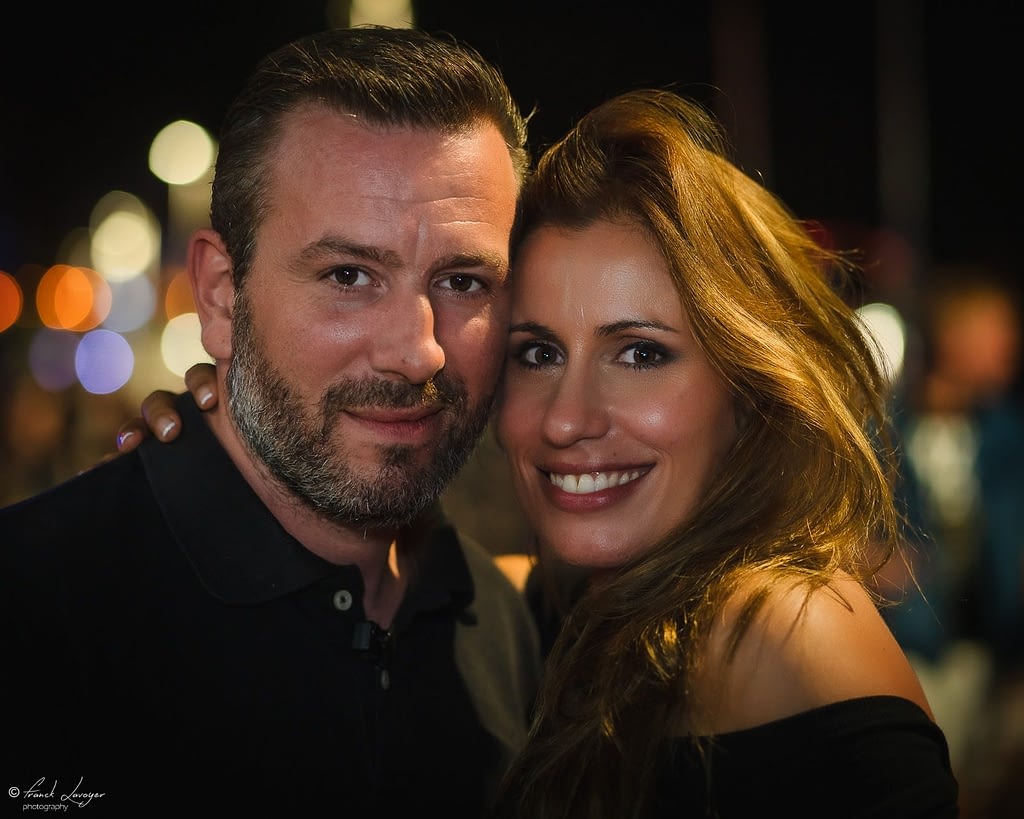 We are a couple of French food lovers who were quietly settled in Paris when we discovered Marbella and its beautiful landscapes and incredible quality of life.
We decided to move to Marbella four years ago to embark on the Spanish adventure. On the port of Marbella, the offer of cocktails was quite poor. In terms of restoration too.
That's why we opened El Panamé. A place of life with a wide range of hours where tourists and locals of Marbella can mingle very naturally for lunch, dinner and party in the evening. All around a selection of tapas and international cocktails prepared with care.
We create awesome Events
Parties | Salsa | Themes | Birthdays | DJs
euphoria!
Great new find . My wrap so Great new find . My wrap so delicious even the kids did not complain friendly affordable , with a view of the boats

Délicieux du début à la fin. Boissons et toutes les petites choses goûtées étaient délicieuses 🙂

Rodolphe Merveille

11/18/2019

Great view Great food Went for lunch, great food and service, one of our party wanted a tuna and sweetcorn baguette (which wasn't on the menu) the waitress immediately got the owner, I presume who said no problem food arrived promptly and was very tasty

brilliant venue and staff were great. would highly recommend

Sam Harper-Allen

10/20/2019

Pretty much everything... best bar in Marbella. Full Stop

Amazing Bar and more amazing service ♥ Great drinks
Great prices
Great ambience
But mostly importantly Great service
Gracias from Team Scotland

Very nice bar/drinks /staff 👍🏿

Cocktails with a View Title says it all, excellent cocktails and a nice relaxed view / setting. Would recommend the bar no problem. It was quiet when we arrived, so hard to judge atmosphere there.

I was asked if I wanted a small cocktail and I said medium, little did I know that was double. Not complaining — just an FYI. Heard people beside us complaining on the length it took to get drinks and it did take a while considering there were so few punters in the bar. What came out was excellent and the service was pleasant.

Ambiance et clientèle au top

trato excelente, mojitos deliciosos

Sara Salvador Roman

7/27/2019

El paname !!!! Marbella

Endroit très chaleureux
Ambiance au top
Personnel très pro et accueillant

Et je ne parle pas de Natalia Marques et Ludovic Rogez qui sont exceptionnel

Endroit que je recommande !!!!

Un endroit comme on aimerait en voir plus souvent ! Des serveurs/es ADORABLES, un patron français qui est au top du top ! Un cadre parfait, une multitude de cocktails qui sont juste DÉLICIEUX! Une ambiance digne de ce nom 🎉
Une mention spéciale pour le fameux « Sex On The Beach » !

Vous pouvez y aller les yeux fermés, une bonne soirée garantie. Encore un GRAND MERCI pour l'accueil, et l'ambiance chaleureuse.

el mejor lugar para tomarse copas y tapas en el puerto. os lo recomiendo . lugar muy acogedor👍👍

Excellent Fabulous staff , very efficient and service was quick , I would definitely recommend to anyone who wants to enjoy the Marbella life!

Simply the best bar in Marbella. Full stop. Millions come to Marbella each year, all with different expectations. One thing all have in common. "Let's have a good time" - that includes a selection of the best cocktails, drinks and snacks with the personal touch from the owners. Combined with good and sometimes live music, tapas or shishas, El Paname should be on your list. Situated in the marina, just let the world go by or drop to the beach in less than a minute. We found this gem by fluke, but it deserves a good write up because it is simply the best in Marbella. And we live here.

gorgeous location, chilled location & perfect for people watching!

🥰🥰🥰🥰🥂🥂🥂🥂 ambiente muy buena ,,

je recommande les patrons et serveuse très sympas . nous Somme bien reçu.

Anaïs Beloeil Gemignani

6/04/2019

el lugar es bonito.agradable..

Mirna Leiva Nuñez

5/30/2019

Cocktails & Tapas We revisited after finding this gem last year! Lovely staff, the best cocktails in old town! The sex on the beach was amazing and served in a funky glass! I found the prices to be fair for Marbella, definitely worth a visit!!

Cocktails Nice venue right on the port of Marbella. Good service, well priced for area. Good choice of bar snacks. The most impressive is the well decorated cocktails. Good cocktail selection

🎧😎🔊"EL TIEMPO QUE SE DISFRUTA EN EL PANAME ES EL VERDADERO TIEMPO VIVIDO" ABIERTO TODOS LOS DIAS A PARTIR DE LAS 11 DE LA MAÑANA. DISFRUTA DE UNA COCINA INTERNACIONAL Y MEDITERRANEA AL SOLECITO FRENTE A LOS BARCOS CON FABULOSAS VISTAS AL MAR, VARIEDAD EN ENSALADAS, MIX DE TAPAS, SNACKS Y UN LARGO ETC DE SABROSA COMIDA PARA EL PALADAR. MAS DE 70 COCTELES DIFERENTES EN TRES FORMATOS A ELEGIR NORMAL, DOBLE, Y XXL. ¡¡ESPECIALIDAD DE LA CASA? MOJITO EL PANAME!! BUENA MUSICA, NUEVA DECORACION. SIGUENOS EN FACEBOOK E INSTAGRAM + INFO Y RESERVAS AL 635-083-240. EL PANAME PUERTO DEPORTIVO DE MARBELLA, TE VIENES??

best cocktails in Port of Marbella

Loredana Enache

11/17/2018

Lovely atmosphere and amazing cocktails, love it 😍

Great and cocktails bar My wife and I visited this bar on a Number of occasions recently and enjoyed their wide range of moderately priced cocktails served by happy and friendly staff. The location, overlooking the harbour is also very attractive

Buena musica, un trato excelente y buena gente,si vuelvo a Marbella volvere por aki.No os podeis ir de Marbella sin tomaros nada en El Paname.

Jesus Cardenas Carpente

7/21/2018

Genial... El mejor lugar para tomarse las copas en el puerto... Unos cocktail de muerte y un ambiente espectacular. 7 noches que nos hicieron sentir como en casa.

Bea Cardenas Carpente

7/21/2018

Le cadre, les tapas, les cocktails, l'accueil, l'ambiance tout y est , et on adore!!
Merci au patron de nous avoir si bien accueilli et la bise à la Chèvre �
A très vite sur Marbella!

Service was brilliant and the cocktails were amazing. Definitely recommend going double xxl
Food was also very nice. Young blonde girl who served us very attentive.

Kelly Butterfield

5/05/2018

Un de ces endroits où l'on aime revenir, chaleureux et convivial pour parfaire le tout ! A recommander sans hésiter.

I'm highly recommending this nice place in the port!!
The service is perfect and the drinks are lovely:-)!!!

Ingela Ia Eriksson

3/09/2018

Buena música, vistas espectaculares, buen servicio y cócteles ����

Miramiramicamiseta Lopez

2/04/2018

Super endroit très sympathique, avec de bonnes tapas le maître des lieux est très convivial, avec mon épouse nous pensons revenir régulièrement !!!

Trevlig utsikt , sköna sittplatser och bra service

Ronnie Petersen

11/19/2017

Went there a few times on holiday and the place is amazing. The drinks are delicious and the staff are so welcoming. Definitely recommend

Convivialité sympathie bonne humeur tous les ingrédients pour passer une très bonne soirée entre amis sont au RDV me gusto mucho�������

Flora Rostane Friedmann

11/01/2017

Espectacular trato ..fuimos con chavales con discapacidad..y se portaron genial con nosotros muchas gracias de �

Lieu cool, service sympa et patron attentif à ses clients!...

Claude Baillieux

9/10/2017

Lovely cocktails ,well presented and very friendly staff good music

Very cool bar not the best cocktail in marbs but OK for the price

Me gusto mucho su buen ambiente , las vistas y lo mejor los Cócteles, he probado varios de ellos ,buenísimos y ademas los cócteles XL esos son fabulosos para compartir , sin duda repito siempre que puedo

Leticia Ramillete Aragües

8/16/2017

Cocktails excellents et super accueil !!! Endroit à ne pas manquer si vous passez à Marbella.

Conviviale rencontre agréable avec des expats

Françoise Fanfan Chardome

7/18/2017

Muy buenos cócteles y buen ambiente.
La atención exquisita y todo a muy buen precio.

Jesus Miguel Garcia Murcia

6/26/2017

Trato espectacular igual ke sus margaritas buen ambiente en el puerto de Marbella

Sergio Álvarez Soguero

6/14/2017

Ambiance assurée...merci merci..

Ayer estuve con mi familia y muy buena la atención y los mojitos de fresa volvere

el paname servire rapida dizain placut oameni cu caracter inclusiv pentru relaxare poti juca un biliard

The best cocktails and fresh juices in Marbella. With beautiful views and friendly waiters.
Los mejores cocteles y zumos naturales en Marbella. Con unas vistas increibles y unas camareras muy simpáticas.

Lovely place to go, staff are lovely, food is delicious, stunning views would highly recommend, and will definitely go back xx

Thank you Natalie for hosting our post wedding party at el Paname! Fantastic location, excellent service and the best cocktails in Marbella ☺️everyone had an amazing night! Can't wait for our next visit X

Equipe au top! Service au top! MOJITOOOOOO XXL au top!
Et patron au top!!!
En gros ne manquez surtout pas ce lieu quand vous êtes à Marbella !
❤️

Un lieu où l'on est accueilli comme à la maison. Nous sommes chouchouté et on le sent! Un bonheur!
Les encas sont extra et je vous conseille les mojitos
Je recommande! ☀️

Les mojitos sont ENORMES ! Avec le petit pop-corn comme il faut 🙂

Jean-Marc Gardere

6/09/2016

Sitio agradable, tranquilo y buen trato

Rafita Bjj Merino

5/24/2016

Lovely setting, awesome drinks and very well spoken English!

Super restaurant accueil chaleureux, Tapas délicieux . je conseil fortement 🙂

Un endroit comme aimerait en voir plus souvent!! Les patrons sont adorables, le cadre est parfait, les tapas y sont bons et les cocktails à tomber!
Une mention spéciale pour le mojito coco.
Vous pouvez y aller les yeux fermés!
Bonne soirée assurée!
Et encore merci aux patrons pour leur accueil et gentillesse!

What a lovely pub and staff was great

Amazing place staff are very nice such lovely people,cocktails are fab ☺

Aileen Carruthers

6/13/2015

Lovely setting, good food, awesome cocktails. Staff went out of their way to accommodate us. Blankets and patio heaters to keep you warm if it's a late night. Defo place to go!

Fantastic service!!!! Lovely staff!!! Would definitely recommend a cocktail from this bar!!

Un accueil et des cocktails juste parfait. Bonne continuation... Bonne chance pour la suite. Pleins de réussite.

Sophie Eloïse Stephane Alice

5/15/2015

Muy tranquilo, servicio inmejorable, comida buenisima, buenos precios.

Borja Zulueta Carral

5/14/2015

Encore une fois un grand merciiii pour votre accueil !! Votre restaurant-Bar , est tout comme vous GÉNIAL ! Des personnes charmantes ! Nous reviendront vous voir très bientôt !

De très bons cocktails, soupe de poissons excellente, une assiette foie gras fromage guacamole d'une grande qualité, un accueil "sur mesure" chaleureux , une tres bonne sangria , bref un endroit où il FAUT absolument s'arrêter ...

J'y suis allée. J'y suis retournée. Je reviendrai.

Accueil et service géniaux et chaleureux, des plats délicieux, une sangria au top !! Un des lieux à ne pas louper sur le port